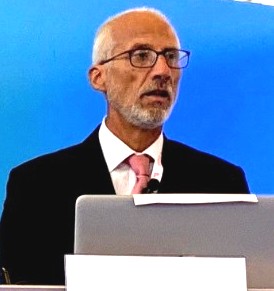 G&G Aviation proudly announces to have reached its 25th anniversary since the company foundation back in 1994.

"For our company this is a very important milestone but, as such, is only a mark on our way for the continuing journey in the challenging and ever changing aviation business.
In the five years from the celebration of our 20th year of operations, we further developed our global reach in all fields: commercial aircraft, business jets, helicopters, jet engines and airport infrastructures." said the MD & CEO Giovanni F. Piccione.

G&G Aviation, infact, entered into new and more structured international cooperations like the one with Sparfell & Partners and the Allianx partnership creating a network of networks spanning all over the world.
Such global evolution was also reflected, last year, in the adoption of a new company logo and web site.
To maintain relationships with the enlarged group of friends, partners and customers in various regions of the globe, G&G takes advantage of the digital media but, for a more personal feeling, also attends many of the major international air shows, conferences and ISTAT events.

More ideas and developments of G&G business are under study and should take shape in the near future.

The key factor for being active for 25 years, that started when e-mail and cell phone where almost non exisiting, was the capacity to continuously adapt the business to the market requirements.
"This was made possible by the competence and dedication of all our people and the appreciation and confidence from our customer and partners which all of us wish to thank for the support granted for a quarter of a century and that we hope to serve for many years to come." Added Mr. Piccione.