In August and September 2015 Aeris Aviation will sell the Eclipse 550 in the Harrods store where a model of the ultimate pleasure and business tool will be displayed in its purpose made special version.

The "personal" jet will retail for $3.4m with all factory optional extras included in the package plus a customised paint scheme and logo detailing reflecting the Harrods branding.


ECLIPSE NOW FOR SALE IN HARRODS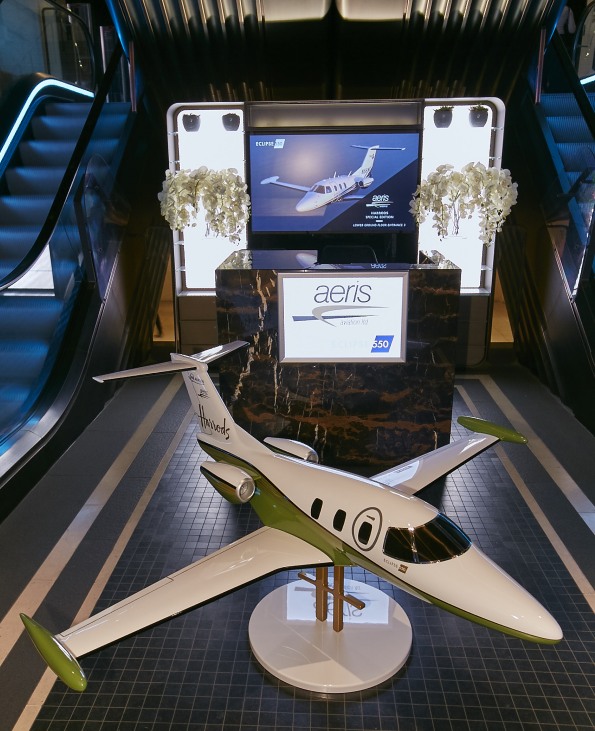 An added unique incentive, Harrods is offering $50,000 on a pre loaded store card to purchasers.